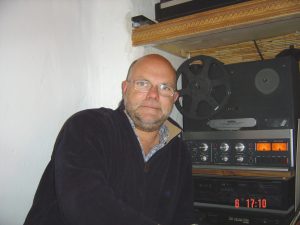 Seth Pittham
Repair and service started in the 1960s, with a fascination for anything mechanical, electrical, electronic.
Having completed an apprenticeship in Telecommunications whilst at Muirhead Ltd, a professional career in communications continued, working in the design of facsimile equipment, government secure encryption systems, HF radio systems and other projects.
The following 20 years were spent working for several independent telecommunications companies in engineering roles and at director level. In 1999, Integra Networks PLC (private, jointly owned independent company) was formed, jointly owned, supplying and maintaining IT systems. Throughout this time, a passion for the restoration of vintage TV, HiFi and Radio always stood steadfast.
Having relocated to Spain, it soon was apparent that a local electronic repair facility was needed. The repair of LCD, Plasma TVs and PCs has steadily increased, along with a host of other services. These include the support and repair of FM transmission systems for radio stations such as Valle Radio. Repair of Sky digi boxes, process control systems and air conditioning control systems. We are equipped to provide a service, supporting the most vintage of equipment (3000 valves in stock) to the latest High Definition TVs.
We are not limited to providing just a repair service. We can, through partnerships with other professional service providers, supply a 'one stop shop' for Air Conditioning installation and maintenance, security systems, remotely controlled camera surveillance, Sky Satellite installation, PC networking, public address systems. Just contact us and ask to see how we can help.